Preorder-Only !! Second-party course after 21 o'clock 2.0 h with all you can drink 4000 yen ⇒ 2980 yen
DETAIL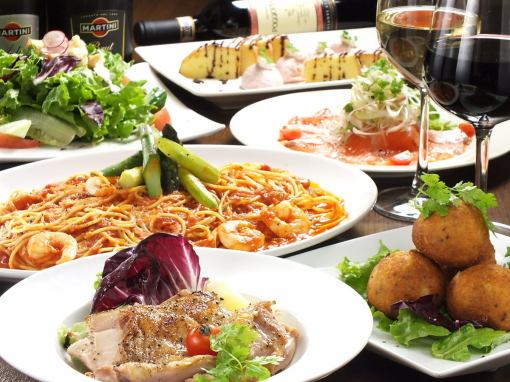 Preorder-Only !! Second-party course after 21 o'clock 2.0 h with all you can drink 4000 yen ⇒ 2980 yen
With a 2-hour all-you-can-drink
The second one is decided by lantern ☆ Ideal for use at the second party after 21 o'clock! It is a must-see for the secretary who thinks one more until the last train ♪
Menu

· Assorted snacks

· Green and yellow vegetables Bagna cauda

· Assorted 2 canapés

· Assorted sausages

· Prawn fritted tartar sauce

☆ Pasta to choose from

Please choose from the following three types.

- Penne arrabiata

· Penne of bacon and zucchini

· Cream Penne of Salmon and Mushrooms

※ Spaghetti can also be changed.

Five dishes + all-you-can-drink 2 hours

※ The contents of the dish may change depending on the season and arrival.

Please do not hesitate to ask us what you can not eat or what you are not good at.